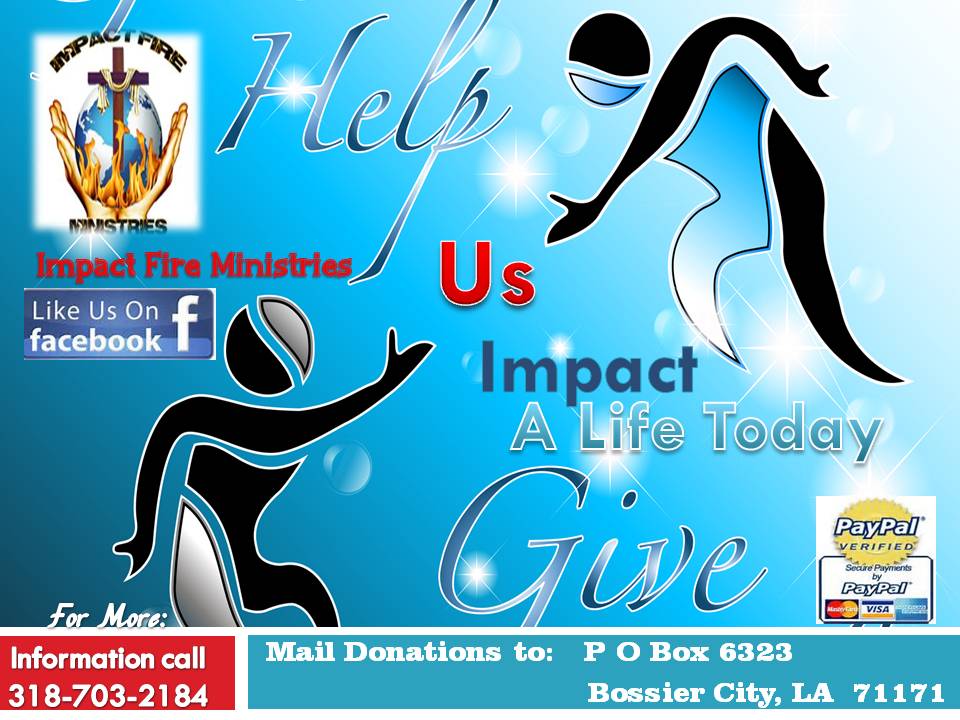 For more information please see our Impact Fire Ministries Facebook
We have a PayPal account for donations that can be provided to you.
We Impact lives daily do you?
If so, then come and partner with us and help us Impact lives
We are called to take God's teachings to the communities, and other countries.
(Will you help us impact lives?)
As a person who impacts lives you will always receive prayer, covering, personal notes from Impact Fire, pastors, ministry updates and so much more.
One time or periodic gives are more than welcomed and we greatly appreciate any way YOU SUPPORT us.
So please help us on our journey and take us, even further, ministering to the word of God to different community and neighborhood.